Advance Features
Take BiTGApps installation to next level. You can flash BiTGApps from booted device either using Magisk or KernelSU.
This is exactly similar to, how you install BiTGApps from recovery like TWRP, Lineage Recovery, etc and everything goes directly into System. Factory reset is also possible to make it exactly like Google Apps installed before first boot.
There aren't different builds for different use case. Just one build to rule them all. One build can be flashed from recovery or booted device. We prefer recovery installation and instructions on Homepage. You can choose what fits better.
Need Help ?
Reach us from below link to get additional information.
---
You can also install this as Magisk or KernelSU Module.
ro.config.systemless=true
Put this inside
bitgapps.conf
before installation.
Feature comes with Systemless Installation
When installed as module, required free space is no longer an issue. You can also remove GApps installation. Always survive ROM OTA upgrade with flash and forget experience. Module installation has its own downside.
Please do not install Omni or Roar Variant from either Magisk or KernelSU. These contain GApps which must be installed before first boot. Omni or Roar variant must be installed from recovery before first boot.
Preview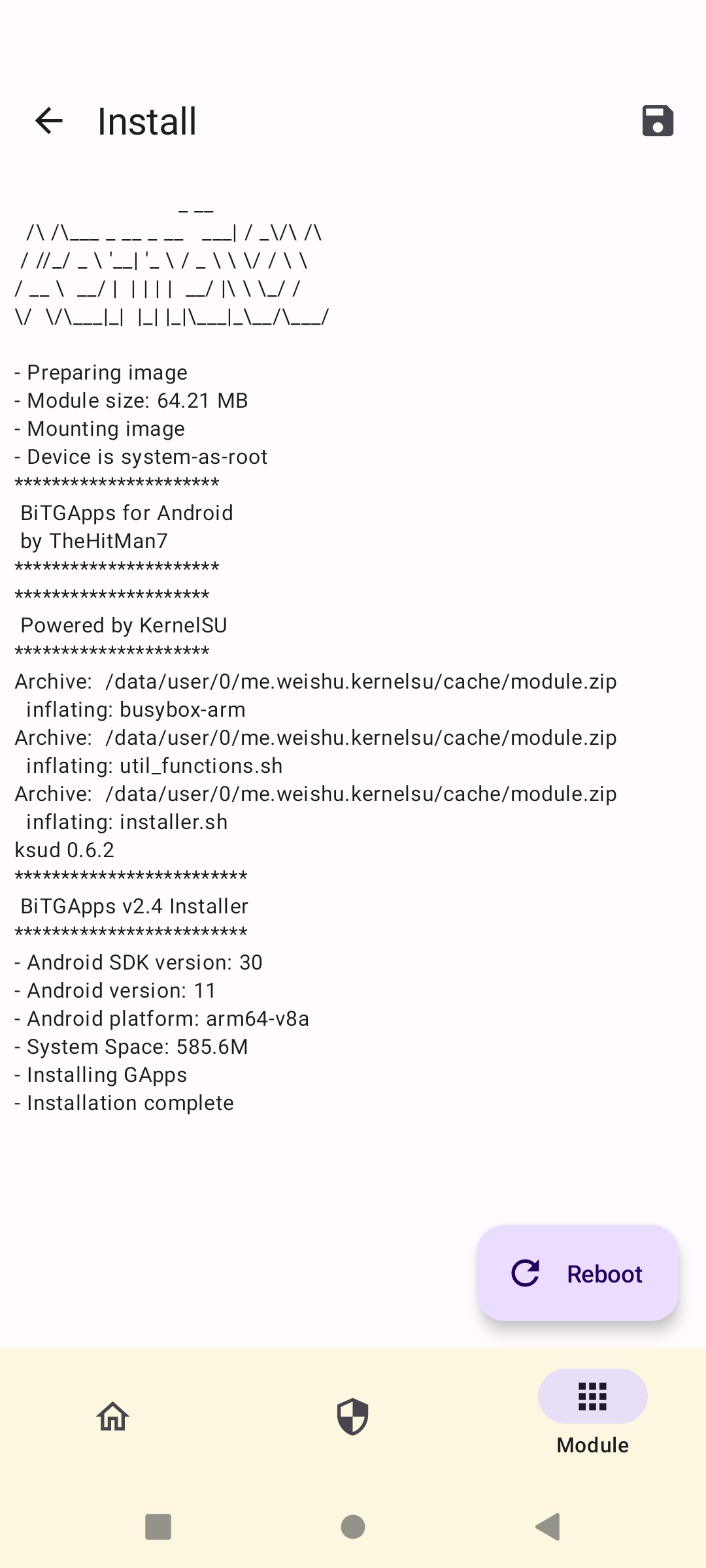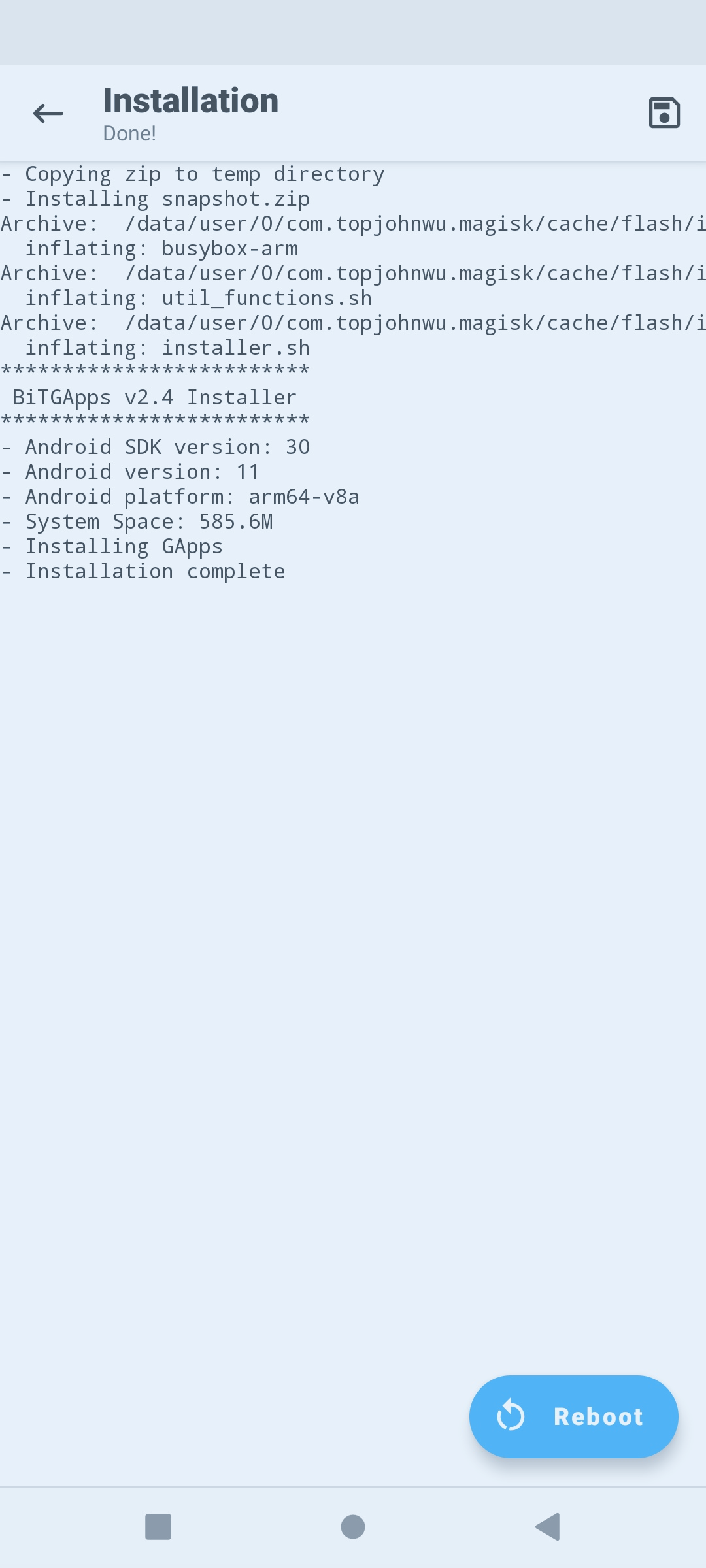 Advance Features Now Available